It's a chic piece of equipment to have in a modern household: The bean to cup coffee machine. Not so long ago, you had to go to an Italian restaurant or cafe to enjoy a variety of different coffee drinks. Nowadays, a coffee maker is able to produce these drinks and can be yours for only a few hundred pounds. Although some of these machines are priced at around 1,500 pounds.
How can such a range be justified? These fully automatic coffee makers just use coffee beans and hot water in order to make coffee and still they cost so much more than regular coffee makers. In spite of this, or maybe even because of it, the art of coffee making seems to be a science in itself.
A scene from the TV hit show Breaking Bad works as a great example of this: Walter White, the chemistry teacher, sits down in his meth lab and marvels at the machine his colleague has built. There are pipes, pumps and tubes, and all kinds of other gimmicks, all elaborately connected. When asked about the purpose of this apparatus, Walter's colleague answers by putting an empty cup beneath the nozzle at the end of one of the tubes. A few seconds later, the cup fills with hot coffee. Walter's reaction: "This is the best coffee I've ever had". The scene shows how complicated the actual process of coffee making really is. To ensure that you won't have to hire two chemists and equip them with an entire laboratory, the bean to cup coffee maker has been invented. If you're thinking about purchasing one for yourself, then there are several important details to be considered. We have listed them below.
1. The History and Functionality of a Bean to Cup Coffee Machine
The predecessor of the coffee machine was the self-service machine. A version of it already existed in ancient Greece, albeit in greatly simplified form. Later, from the nineteenth century onward, these kind of machines were mainly used to to give out sweets. Revenue was very low, though, and when coffee makers were invented, many companies switched to this lucrative business. However, such devices were too large and much too bulky for private use. But progress made them smaller and affordable. One of the greatest pioneers in the field was Otto Bengtson from Berlin. He invented a coffee machine able to grind coffee beans itself and which became an immediate bestseller in the 70s. The basic principle of Bengtson's machine is still the basis for many of today's devices.
How a Bean to Cup Coffee Maker Works:
The machine lets you define the exact degree to which it will grind the beans before brewing, allowing you to exactly choose the strength of your coffee's aroma. Step two in the process then makes all the difference, since the machine is able to apply several bars of water pressure, ensuring a more full-scale coffee taste. After that the coffee flows into the brewing apparatus, is being heated, and flows from there on right into the cup.
2. Important Features and Purchase Criteria
There are many distinguishing features when it comes to fully automatic coffee machines and some are obviously less important than others. Here is a list of the features you should look out for.
2.1 Milk Tank / Milk Frother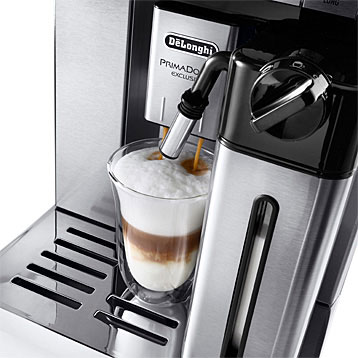 A bean to cup coffee maker with a built-in milk tank is the one for you, should you be looking for a creamy coffee experience. The milk will be added and frothed automatically. The tanks are usually equipped with their own cooling system or can be stored in the refrigerator to keep the milk fresh. However, some of these tanks are not easily cleaned and a milk frother equipped with a nozzle at the side of the coffee maker can be a good alternative.
2.2 Variety of Different Coffee Drinks
Whereas more affordable coffee makers usually only offer a small number of different drinks (mostly just plain coffee or espresso) the more pricey models offer a broader variety of different drinks: Latte macchiato, espresso, cappuccino and more.
2.3 User-Friendliness
Especially upmarket bean to cup coffee makers offer additional functions, such as user tailored programs. Here one should, of course, consider whether such features are needed in the first place, as they can make the machine more difficult and complicated to use. It's always best to walk into a store and have a look at the coffee maker, as every model's interface is different and at times they can also be confusing.
2.4 The Size of the Water Tank and Bean Container
The water tank is usually about the same size, no matter which model or brand you buy, and mostly come with a capacity between 1.5 and 2.0 litres. As a reference point: One and a half litres are enough to make twelve cups of coffee. This is often sufficient enough, even for bigger families. And the smaller the tank, the more often you will refill it, ensuring that the water you are using to make your coffee will always be fresh.
The same principle applies to the coffee bean container. Even the smaller ones are usually big enough to get at least twenty cups of coffee from them.
2.5 Height-Adjustable Nozzle
A height-adjustable nozzle is important when you like to drink your coffee from especially large cups. Just move the nozzle to a higher position and even your biggest cup should fit under it.
2.6 Settings: Degree of Grinding, Flavour Intensity and Flow Rate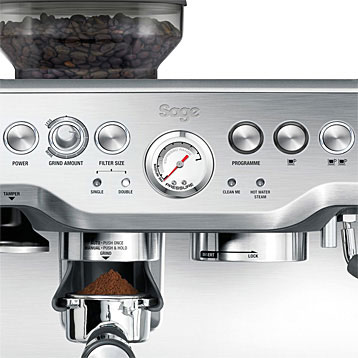 The degree to which your bean to cup coffee maker grinds the coffee beans can usually be personally defined. Almost all models from all brands come with such a feature and they allow you to choose from the entire range of coffee strength and coffee flavours there is, varying between the extremes of watered down coffee to almost bitter coffee. "The finer the degree of grinding, the more intense the aroma" is acknowledged to be the general rule of thumb here. However, your coffee's strength is also defined by your machine's flow rate. The lower the rate, the stronger the coffee. If you're not willing to program the machine each time you use it, you can also simply choose from the machine's already programmed-in settings.
2.7 Detachable Brewing Unit
Some models come with a detachable brewing unit, which makes it easier to clean. It also means you don't have to use special cleansing tabs in your fully automatic coffee maker.
2.8 A Good Grinder
The coffee grinders themselves come in ceramic and steel. Experts reject the latter, however, as it causes a loss of flavour. It produces too much heat before the actual brewing and thus kills some of the aroma. Still, the steel grinder is, of course, the cheaper one and thus a viable alternative.
2.9 Pressure
Higher water pressure translates into a stronger cup of coffee. With most models it is possible to set the water pressure manually.
2.10 Spare Parts
Not so long ago, this was merely a conspiracy theory, but nowadays it is an acknowledged fact: Most manufacturers sell products with an estimated life span of around two years. Fortunately, when it comes to bean to cup coffee makers, this is not the case (for products in higher price segments, it usually never is, since this would be really bad for business). But should your fully automatic coffee maker nonetheless need a spare part after some time, you can rest assured that these parts are available; and at a fair price too.
2.11 Level of Noise
The sound such a fully automatic coffee maker produces resembles the one a tree branch makes when it gets caught in a lawnmower. However, most people do not really care about the volume, as the flavour this noisy machine grants is way more important to them. There exist, however, coffee makers with an especially silent grinder, so just keep an eye out for these if you like to maintain a low level of noise in your household.
2.12 Automatic Cleaning
The more pricey models in particular come with an automatic cleaning feature. Whereas the feature does not spare you from manual cleaning altogether, it does prevent calcification.
2.13 Cup Warmer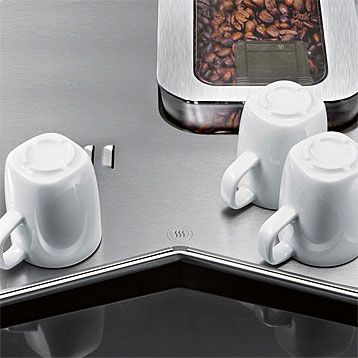 A cup warmer is basically a neat gimmick for those who drink their coffee rather slowly. Place the cup in the allocated spot in the bean to cup coffee maker and it prevents your coffee from getting cold by carefully warming the cup.
2.14 Illuminated Nozzle
As the name already suggests, an illuminated nozzle illuminates your drink while filling the cup. This is a fun feature to look at and watch, but it surely is not an important one. If you like to see your coffee in a new light, keep an eye out for this feature.
2.15 Remote Control Apps
Some fully automatic coffee makers allow you to operate them via certain apps and it's not just a nerdy gadget, either. Especially when you tend to manually program the machine before every cup of coffee and don't use the already installed programs of your coffee maker, then this is a really neat and useful feature. You can save your favourite settings on your smartphone and tablet and access them rather quickly.
2.16 Also Works With Ground Coffee Powder
Some bean to cup coffee makers also work with ground coffee powder instead of beans, even models with a built-in grinder. The device's packaging and user manual usually indicate if this is the case.
3. The Most Important Manufacturers
3.1 Jura
The company was founded by mechanic Leo Henzirohs-Studer in 1931. Selling only various electrical and household appliances initially, the brand today specializes in fully automatic coffee makers. Great importance is placed on high quality standards, which explains why there are no coffee makers by Jura to be found in the lower price segments. The design of coffee makers made by Jura is particularly outstanding. The name Jura traces back to the location of the company's first plant at the foot of the Jura mountains. However, the company itself nowadays only produces via outside plants and has no producing plant of its own anymore. Worldwide there are about 700 employees working for Jura who produce a turnover of about 360 million CHF.
3.2 De'Longhi
De'Longhi is a long-established Italian company. Founded in 1902, its headquarters are located in Treviso. The company started out as a small manufacturer, quickly making a name for itself as a supplier of parts for domestic appliances. Besides espresso machines, De'Lhongi produces fully automatic coffee machines in every price segment.
With about 7,300 employees and a turnover of about 1.3 billion Euros the company is much more well-established and entrenched than Jura and with 220,000 units sold, it is the number one manufacturer of bean to cup coffee makers.
3.3 Saeco
Saeco is another Italian brand and was founded in the year 1981 by Arthur Schmed and Sergio Zappella. The brand name itself is a combination of the first letters in the names Sergio, Arthur and company. Arthur Schmed has been the company's creative front-runner from the outset, having invented several bean to cup coffee makers and even a special kind of brewing unit as well. Coffee machines are the main business for Saeco, but they also produce other domestic appliances. With 1,400 employees the company generates a turnover of approximately 318 million Euros.
3.4 Siemens
Siemens is a very well known and established company in Germany. Pretty much every German citizen knows the company name and hardly is there a household to be found where no Siemens appliance is at home. Worldwide, Siemens is one of the largest suppliers of a wide range of electrical and household products and employs about 350,000 people.
In the segment of coffee machines, the brand can rely on its broad base: Both affordable and highly expensive devices are offered. But despite its size, Siemens is "just" number five on the list of best-selling manufacturers.
3.5 Krups
The Krups company was established in 1846 in Solingen by Robert Krups as a small blacksmith shop. Originally manufacturing scales, the company added electronic coffee grinders to their production in 1956. Krups rose quickly to a big player in the market and produced a turnover of more than half a million DM in 1990.
Considering sales numbers alone, Krups has not earned its place in the top 6 of bean to cup coffee maker manufacturers yet. Their machines, however, are very popular and well established in the market, and an ever growing clientele promises a bright future.
3.6 Bosch
In addition to Siemens, Bosch is another big player on the European market. The company was founded by Robert Bosch in 1886 and went on to supply automotive and other manufacturers and households in general with appliances of any kind.
Established companies tend to have difficulties when it comes to keeping up with the latest trends and technological developments. New competitors often use this to their advantage and try to out-smart them. To prevent this from happening, Bosch keeps investing and developing, a fact which clearly shows in their product lines, which always feature the latest technologies.
Bean to cup coffee makers by Bosch are very popular and grant the company a solid sixth place in this ranking.
3.7 Melitta
Melitta was founded in 1908 and has been producing appliances for domestic and gastronomical use ever since. The company name is borrowed from Melitta Bentz, a true household name in certain circles of coffee fanatics. It was she who invented the coffee filter, whereas her husband founded the company to distribute her invention. Since then, the company has been rising and expanding, even so much so that policy makers had to intervene when Melitta tried to merge with the Belgian company Airflo, fearing a too strong monopoly.
In this list of manufacturers of fully automatic coffee machines, Melitta ranks a solid fourth.
4. Pros and Cons of a Bean to Cup Coffee Machine
It is, without a doubt, the bean to cup coffee maker which ranks at the number one position when it comes to most popular methods of brewing and enjoying coffee nowadays. But where there are advantages, there always are disadvantages to be found as well. Here is a comparative list.
broad selection of different types of coffees
full and well developed aroma
amazing milk frothing
freshly ground beans
the price per cup is lower than the price of a single-server container coffee
there are many manually definable options as to how to brew your coffee
rather expensive
cleaning and maintenance can be complicated
the bean to cup coffee maker often produces a lot of noise
a maximum of two cups can be filled simultaneously
5. Cleaning and Maintenance
This might sound familiar when you think of your electric water kettle: After a while, calcification begins to settle in, which is as unsavoury as it is a sore for the eyes. Usually, this is not a huge problem, as your electric water kettle is rather easy to clean. The insides of a bean to cup coffee maker are much harder to reach, however. Some of these coffee makers are able to descale themselves, though. The chemicals being used here have to be refilled manually from time to time. In most cases, this process works well enough and leaves you with a clean coffee maker. Should your water be especially calcareous, you will have to manually clean your fully automatic coffee maker from time to time as well.
Descaling Without an Automated Cleaning Program:
Even without such an automatic program, your coffee maker can be easily descaled. There are special tabs for this purpose which dissolve in water and then spread their cleaning agent throughout the machine. An icon on the coffee maker's interface usually indicates if it is time for a cleaning.
Another problem which can occur with fully automatic coffee makers is bacteria, such as fecal streptococci or E. coli pathogens, which can accumulate inside the coffee maker after prolonged usage. Some fungal species may even colonize and utilize the inner walls as a breeding ground. This can be dangerous, especially for children and seniors. It is less of a problem with self-cleaning machines or with those which can be dismantled as far as possible. The bacteria mostly accumulate in the brewing unit, or in the water or milk tank. As long as these parts are detachable and you can thus put them in your dishwasher, you are on the safe side.
So when you are buying a bean to cup coffee maker, it's best to be on the lookout for one you can take apart and disassemble. This guarantees both less bacteria and a longer lifespan for your coffee maker.
6. Different Types of Coffee Beans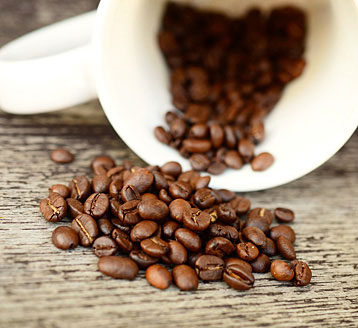 Apart from all this technology, it is the bean itself which is most important when it comes to the flavour of your coffee. There exist a lot of different types of coffee beans and also quite a few different suppliers of those.
The most basic division is the distinction between coffee and espresso beans. The latter ones are roasted about twenty minutes longer, resulting in a darker colour and a more full-scale flavour. A side effect of this process is the loss of acid within the bean itself which makes it more digestible as well. If you love coffee but your stomach does not, maybe you should switch to espresso.
The beans themselves nonetheless originate from the same plant; it is the processing that makes all the difference.
Also, not every coffee bean is suited for usage in a bean to cup coffee maker. Take a good look at the packaging, detailed information regarding this can usually be found there. Apart from the roasting process, it is the coffee plant itself which is another decisive factor when it comes to flavour. The most important and common coffee plants are:
6.1 Arabica
Arabica coffee is originally from Ethiopia and comes with a long history. According to legend, a shepherd discovered its invigorating effect when he watched a goat devour them. The goat started to jump around nervously and wasn't able to sleep for several days. After the incident, word got around and in the village the monks began to cultivate the plant, hoping it would enable them to stay awake for long periods of time and thus strengthen their prayers.
Arabica is nowadays a very popular type of coffee and is often served in more distinguished establishments. However, only five percent of the entire harvest reach the high standard and outstanding quality necessary to get the Arabica seal of approval. In numbers, the strength of this coffee comes with 12 mg of caffeine per gram of coffee.
6.2 Robusta
The Robusta coffee ranks second in popularity after Arabica coffee and also originates from Africa. The plant can grow up to eight meters high and makes up about 30% of the world's coffee demand. Robusta is so popular because of its great taste, but the plant is also very easy to cultivate, as it is a rather tough and resilient one.
Because of the almost woody and bitter taste, the beans are particularly used for espresso. Their effect is quite stimulating and the beans contain twice as much caffeine as Arabica beans.
6.3 Liberica
Liberica is grown both in West Africa and in parts of Asia. The beans contain more caffeine and less sugar than Arabica or Robusta, which is why they are often considered to be of insufficient quality. The plants are not highly profit-yielding, as they take quite long until they are ready for harvest. However, the plants are very resilient and produce many beans.
The taste of Liberica is intense and bitter. Many people reject this from the outset, but Liberica coffee also has a small and dedicated fan base who appreciates it for its originality.
6.4 Maragogype
This variety is a hybrid of Liberica and Arabica. It is characterized by its particularly large beans which make a rather mild coffee, containing very little acid and having a slightly chocolaty taste. It is mostly grown in Nicaragua and Mexico, with the best Maragogype coming from Chiapas, a state in Mexico.
7. A Huge Variety of Coffee Drinks
Coffee is not just coffee, that much should be obvious by now. If you look at Starbucks or the coffee place around the corner, a regular and traditional coffee can become hard to find. Below we listed the most popular coffee drinks.
7.1 Cappuccino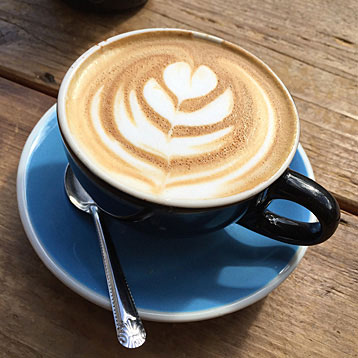 Usually served in cappuccino cups. Following the original recipe exactly, it consists of espresso, milk and milk foam, in equal thirds.
7.2 Latte Macchiato
In contrast to cappuccino, the milk is frothed until it's hardly a liquid any more. First, you pour milk into the glass, then you add the foam. Since its frothed, they wont mix.
Then you add the espresso which also won't mix with the other two layers, giving you the typical three-level-look of a Latte.
7.3 Espresso
For espresso, water is forced through the beans at high pressure. The result is a concentrated, full-scale aroma coffee with, dark in colour and bitter in taste. It is usually consumed right after a meal in small, thick-walled 40 ml cups.
7.4 Cafe Crema
The Cafe Crema is a Swiss invention. It is also referred to as a "breakfast coffee" and is prepared like espresso, the only difference being that espresso is diluted with 120 ml of water and is thus lighter in colour.
8. Health Effects of Coffee
Half-truths live longer. Just like this one: Coffee is unhealthy. It somehow damages the nerves. Or it deprives the body of water. It causes your hands to tremble. But even though all these statements are not entirely wrong, they do stretch the point. Coffee is much healthier than its bad image might suggest. Especially if you take a few tips into consideration.
8.1 What Effect Does Coffee Have?
Coffee contains many ingredients which have different effects. The most important and best known ingredient is certainly caffeine. Used as poison by the coffee plant to protect against insects, it affects people in quite an invigorating way. The central nervous system is stimulated, your bodily functions start working more quickly. Fatigue disappears, concentration and general well-being increases.
The fact that coffee also stimulates your digestion is not solely due to the caffeine. Other ingredients such as chlorogenic acid stimulate the production of stomach acid. This is why a small cup of coffee is much more useful after a heavy meal than liquor.
8.2 What Exactly Is Unhealthy About Coffee?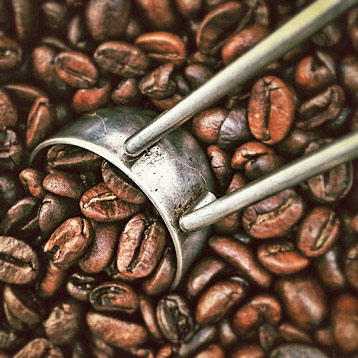 In larger quantities, beginning with more than four cups a day, coffee can also have a negative impact. Caffeine, for instance, can have significantly negative effects if consumed in large quantities. But it will hardly poison you – for this to happen, you'd have to drink more than a hundred cups or more, depending on the type and sort of coffee. However, even in small doses, caffeine can make us overwrought and erratic, leading to a frantic pulse and sweating. If you start to notice these effects, you should immediately curb your coffee consumption.
Some people's stomachs can easily become upset by coffee. This, however, can often be prevented. Not caffeine, but rather other ingredients irritate the stomach lining. But they occur to varying degrees in different kinds of coffee. Very mild and very long roasted coffee is much easier to digest. Espresso, for instance, is a rather long roasted type of coffee. And if you're looking for a mildly roasted coffee, you should not buy the cheapest one in your supermarket, but rather visit your trusted specialty retailer.
A really trivial problem, however, is often overlooked when it comes to coffee: Drinking it with lots of milk and sugar also means that you are ingesting a lot of calories at the same time. A high coffee consumption can thus make itself noticeable on the hips.
8.3 Can Coffee Make You Sick?
Urban legends about the harmful effects of coffee still linger. Some are ancient, others surface as poorly researched news reports in the tabloids. Recent studies have in this respect shown that coffee does not cause or promote heart disease. The heart is surely being stimulated, but a normal, regular coffee consumption has no long-term or lasting side-effects.
The scientific debate about whether coffee may or may not be addictive was a very persistent one, too. Today we know that the dependence is a truly psychological one – developing a physical dependence is nothing anyone should be worried about. The bone-weakening effect of coffee is another legend which is not based on a scientific truth. And dehydration is yet another effect coffee does certainly not have. While the urge to urinate is amplified, coffee still counts as one of the daily liquids in your hydration cycle. And recent studies have shown that even pregnant women should be allowed to drink coffee – although they should limit their consumption and pay attention to early warning signs of their body.
8.4 When Is Coffee Indeed Healthy?
Coffee helps you think: In addition to the rapid increase of your capacity to concentrate, coffee can also help prevent Alzheimer's disease in old age, according to recent findings. Also, the risk of diabetes decreases within groups of frequent coffee drinkers, as studies have suggested.
Studies on the alleged miracle effect of coffee (in cases of cancer) should be taken with a grain of salt, though. If they are mentioned in newspapers, then mostly in a distorted and often abbreviated form. Coffee is not some sort of magic potion that makes you healthy. Such victuals barely exist. But coffee easily fits into a healthy, sensible and balanced diet. Nobody has to drink their coffee with a bad conscience.
9. Frequently Asked Questions (FAQ)
Can I Use Espresso Beans to Brew Regular Coffee?
The beans of a more bright colour are suitable, dark espresso beans not so much.
Is a Warranty Extension for My Bean to Cup Coffee Maker Worth It?
That depends very much on the conditions. A warranty usually only steps in when there are parts damaged by outside force and does not cover worn parts. However, bean to cup coffee makers are delicate devices and their mechanical parts become defective over time. Is the warranty expired, repairs can get relatively expensive, so a warranty extension very well might be a good idea for coffee makers in the high-price segment.
How Much Maintenance and Cleaning Is Required?
Is the coffee machine being used several times a day, it should be cleaned every day. Generally, a bean to cup coffee maker needs to be cleaned more often than a regular coffee maker.
How Many Cups of Regular Coffee Do I Get From 1kg of Coffee Beans?
About ten grams are used per cup in general, which translates into 100 cups from 1kg.
How Often Should a Fully Automatic Coffee Maker Be Decalcified?
Approximately once a month, depending on the water quality and model of the coffee maker. Most models remind the user to clean them.
Why Are Bean to Cup Coffee Makers so Expensive?
Sophisticated technology does not come cheap. Still, you get a superior coffee in return.
Is Coffee Unhealthy?
Coffee is said to increase blood pressure. On the other hand, it is also said to be effective against diabetes. The general rule of thumb is: Moderate consumption is always best.
What Is the Most Expensive Type of Coffee in the World?
It is the Kopi Luwak. The fruit is fed to the Asian palm civet. The cat digests and excretes them again. 200 grams of the bean then cost about 40 pounds.